Perfect entertainment for your party
Do you lack entertainment for your party?
At ZubarDubar, we offer a wide range of solutions for your party. They all have one thing in common: Guests are guaranteed the best quality cocktails! That's the epitome of excellent party entertainment.
Depending on your needs and choice of a package solution, we make sure to supply ingredients, equipment, ice cubes, and cocktail glasses. Should we be in charge of the entire bar for your party with a professional bartender, perfect cocktails, and world-class service? Then we recommend our "Rent a bar" concept!
We offer services for all kind of events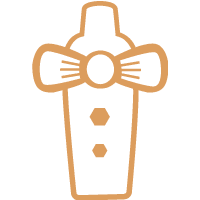 Bar solution for a wedding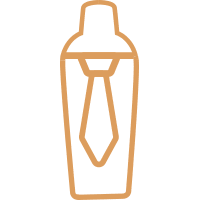 Bar solution for an office party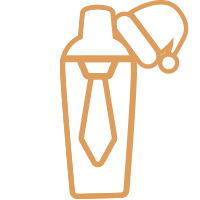 Bar solution for a Christmas party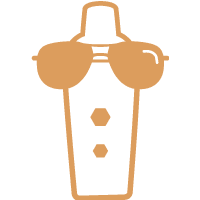 Bar solution for a summer party
We offer the following solutions within cocktail catering
Why use our entertainment for a party?
Experience, quality and price
Have an all included party
High-quality service and exclusive cocktails
We have the experience
With Denmark's best bar service and cocktail catering, we offer exceptional package solutions. It's easy, and they include your tailor-made expectations, filled with tasty drinks and quality ingredients. With 13 years of experience in the industry and catering for over 15,000+ events, you are in the most experienced and professional hands.
If you need answers to questions or need a tailor-made offer for booking a bar, a specific event, or party, we will, of course, be happy to hear from you. Then we give you an experience that fits 100% to your needs.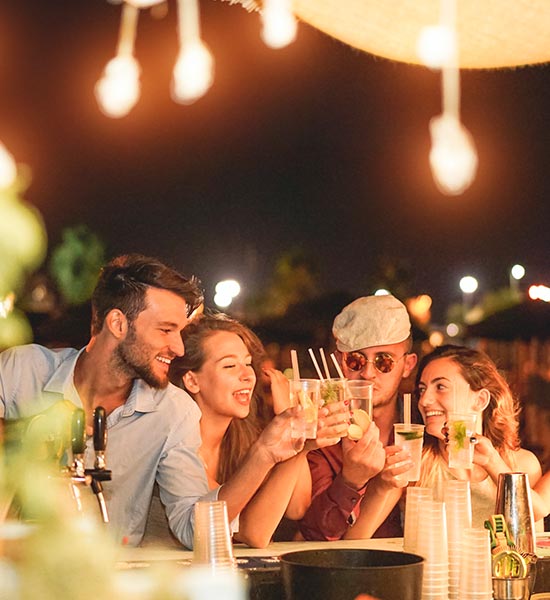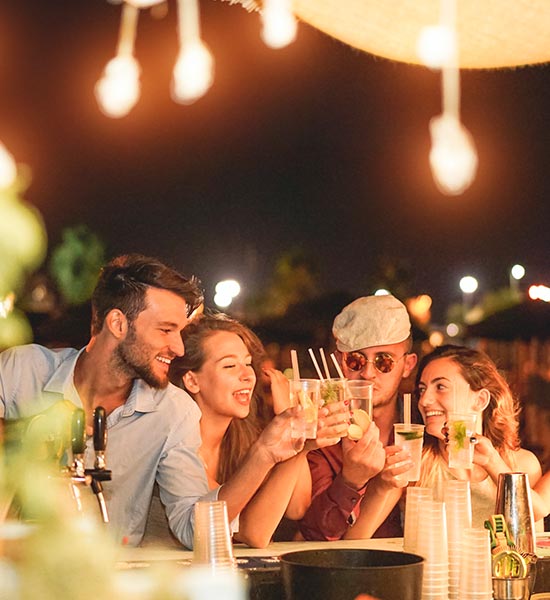 Entertainment for any party
No matter what type of event you hold, we adapt our solutions. Whether you choose to rent a bar or bartender, a cocktail course, or a trip with a free bar at Bus bar, we are perfect entertainment for a party.
Our various solutions are popular for events at both private and business. For example, hold a sumptuous wedding with our complete bar solution or gather all the colleagues for a cocktail course. It is entirely up to you!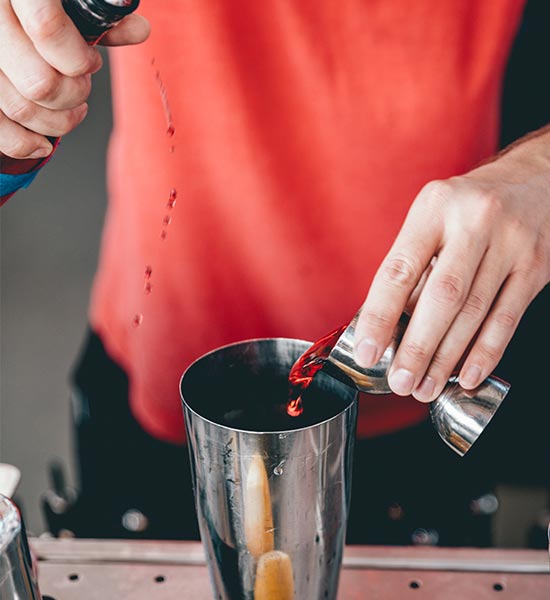 Exclusive sensations
For us, it is the alpha and omega that our service lives up to your expectations and hopes. You have, of course, been looking forward to your event. That is why our spirits, ingredients, cocktail glasses, ice cubes, equipment, and bartenders are always of the best quality.
We know that you choose our solutions because you want entertainment for your party that gives the feeling of something exclusive and accomplished. We will live up to that with professionally executed cocktails that are characterized by fresh ingredients and bartenders who understand high-quality service and cocktail art.