Dark 'N' Stormy is one of the most popular drinks of all time. It undoubtedly stems from its spicy, bitter taste combined with the acidity of lime. For many, it results in Dark 'N' Stormy is a go-to drink – both at home and in the city!
Ingredients

5 cl dark rum
1 slice of lime
1 splash angostura
10 cl ginger beer
60 g ice cubes
Instructions

Fill the glass with ice cubes.
Add the dark rum, the juice from the lime slice, the angostura and the ginger beer.
Decorate with a boat of lime and serve.
Read more about variations and origins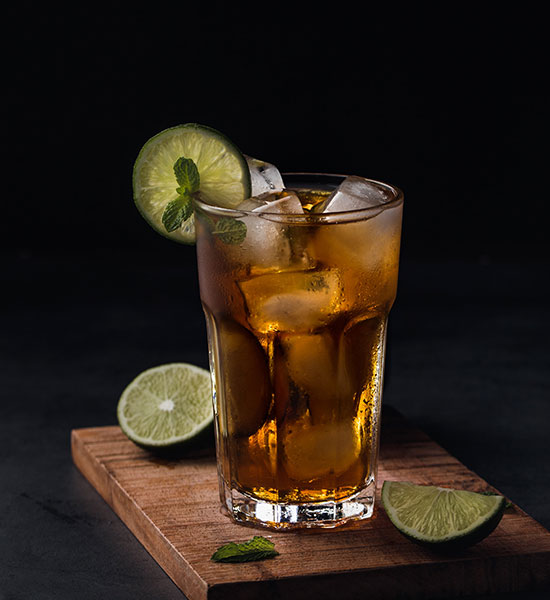 Variations of Dark 'N' Stormy
There are no actual or official variations of Dark 'N' Stormy, but of course, you can do it yourself! As with many other cocktails, you can easily twist Dark 'N' Stormy with different types of spirits. For example, give gin, tequila, or a shot of vodka.
If you mix it with vodka, you get a Moscow Mule. It also tends to be a hit! You can also try syrup, liqueur, or juice – but it ends up in a slightly different cocktail.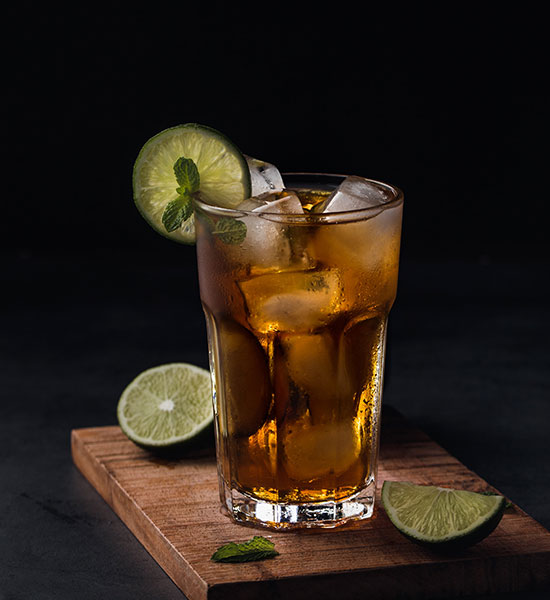 Dark 'N' Stormy Origins
Dark 'N' Stormy, like many other drinks, has its origins in British sailors. The sailors in Bermuda could get new rations of Ginger Beer, which they drank to relieve their seasickness. Once they had their Ginger Beer, it was only natural for them to add dark rum as it was part of their salary and produced in Bermuda areas.
Today, Dark 'N' Stormy undeniably provides some more positive associations for the vast majority than it did for the English navy of the time. The drink's name arose from their memory of dangerous storms in which only foolish sailors would venture.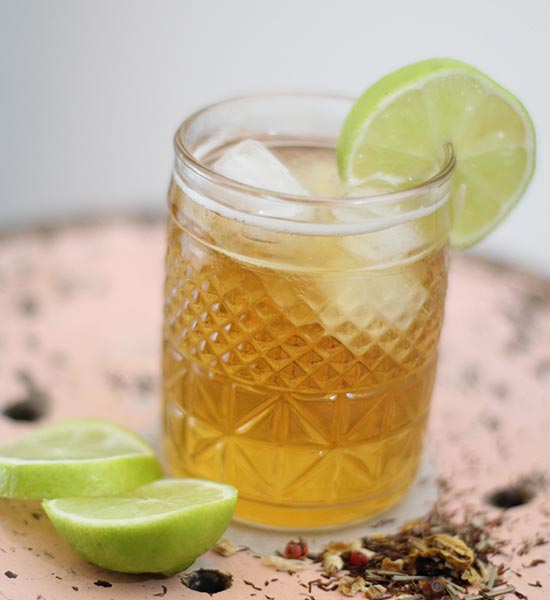 Non-alcoholic Dark 'N' Stormy
Do you want an eternally delicious cocktail, but the spirit does not fit into the schedule? Try a non-alcoholic Dark 'N' Stormy that is at least as delicious as the original! It is both spicy and refreshing. Cheers!
Ingredients
3 cl pineapple juice
10 cl ginger beer
1 slice lime
75 gice cubes
Instructions
Fill a glass with ice cubes.
Add the pineapple juice and the juice from a slice of lime.
Top off with ginger beer.
Decorate, if necessary, with a slice of lime, and serve.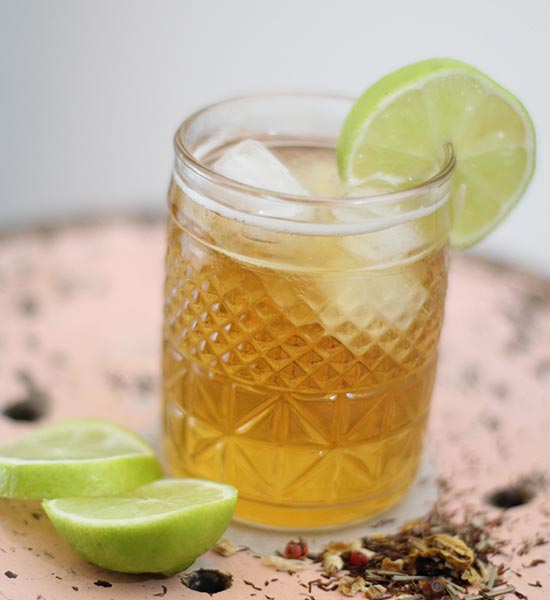 Are you having a party soon?
Book our complete bar solution with everything included – with bartender, spirits, ingredients, and glasses!