Sex on the Beach is a classic summer cocktail with a fantastic, fruity taste. The drink is suitable for warm evenings and festive garden parties.
Ingredients

4 cl vodka
2 cl peach syrup
8 cl orange juice
8 cl cranberry juice
1 slice orange
65 g ice cubes
Instructions

Fill the shaker with ice cubes.
Pour all the ingredients into the shaker and shake it thoroughly
Strain the contents into a glass with ice cubes.
Garnish with a slice of orange and serve.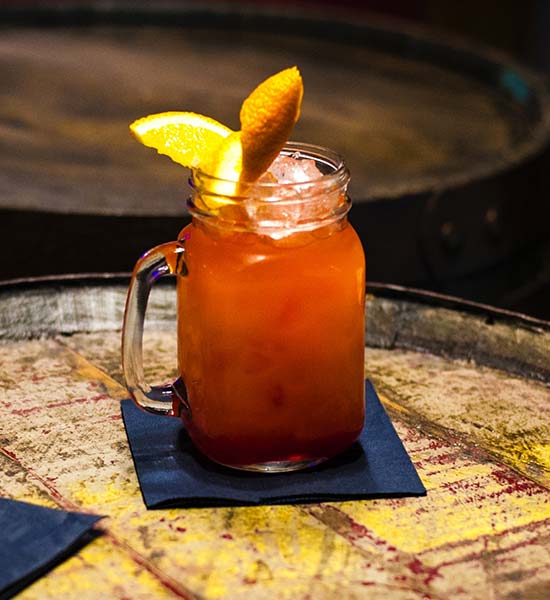 The perfect Sex on the Beach
Fortunately, Sex on the Beach is effortless to make, so you can kindly throw yourself into the drink at home. Nevertheless, some little tricks make it perfect!
Feel free to use fresh orange juice as it adds a slight acidity to your drink and makes it even fresher in taste. Some people prefer to use pineapple juice instead, but with orange juice, you stick to the original Sex on the Beach.
Any quality vodka works in the drink, as it mostly all contributes with a neutral base that puts the peach syrup and fruit juices in the center.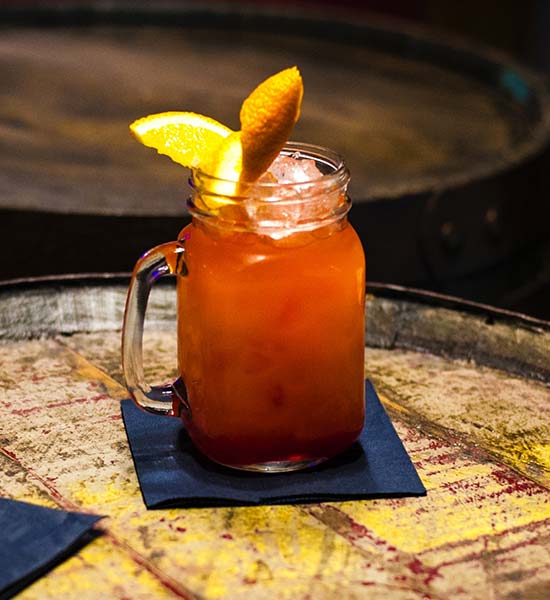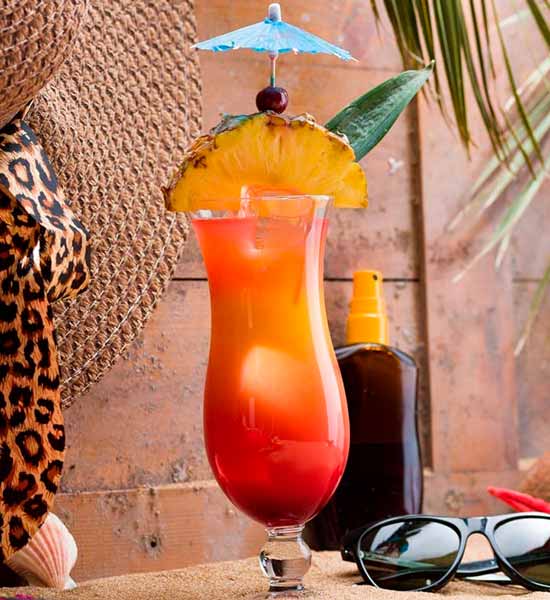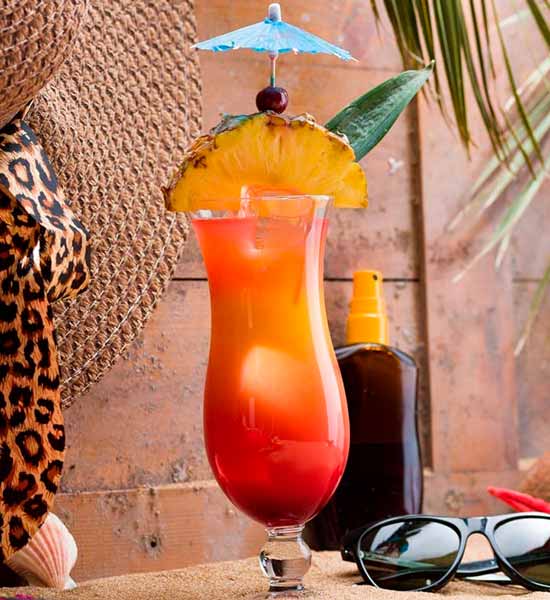 Other tropical drinks
Do you want to be transported on a trip to the beach – one drink at a time? Let's get the disc some tropical beverages on the counter right away!
We will not get around it. With its creamy texture and taste of both rich pineapple and coconut, Pina Colada is a perfect partner for Sex on the Beach.
If you are in the mood for a drink that is a bit sourer than the Pina Colada, then Gin Hass is the one you are looking for. The balance of the drink meets in sweet mango syrup and sour limes.
Celebrate with high-end cocktails
Get served high-end cocktails ad libitum for your next party! Rent a complete bar with bartender, spirits, glasses, ice cubes, and ingredients.