You do not need any fancy ingredients to be able to make a great cocktail. The best example of this is Tom Collins! A classic cocktail of gin, lemon juice, syrup, and Danish water.
Ingredients

3 cl gin
3 cl cane sugar syrup
1,5 lemon juice
6 g powdered sugar
1 slice lemon
140 g ice cubes
Instructions

Pour gin, cane sugar syrup, lemon juice and 2 tsp. sugar in a shaker with ice cubes and shake thoroughly.
Strain the drink into a tall glass with ice cubes.
Garnish with a slice of lemon and serve.
Get to know Tom Collins better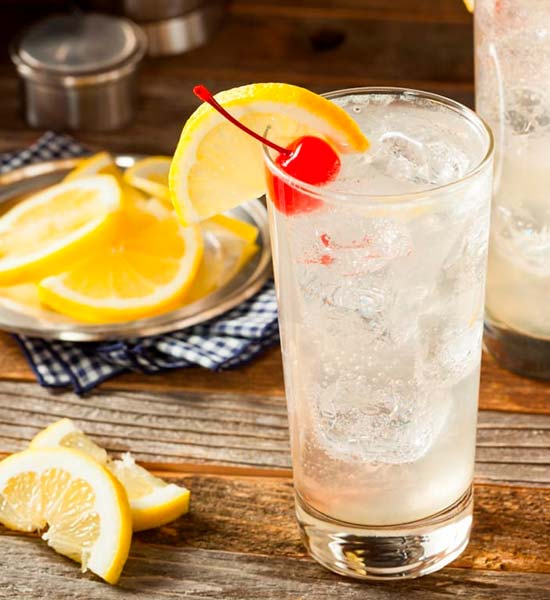 Tom Collins' origins
Tom Collins' origins are up for debate. However, a general perception is that the cocktail originated in London in the 19th century, as it is reminiscent of the gin-punches that were served.
A bartender named John Collins named it after his name. But when the cocktail was typically made with Old Tom gin, people started calling it a Tom Collins instead of John Collins.
Tom Collins remained a famous cocktail through the decades and is still a favorite choice today. No matter where in the world you are, you can get a Tom Collins served at most bars.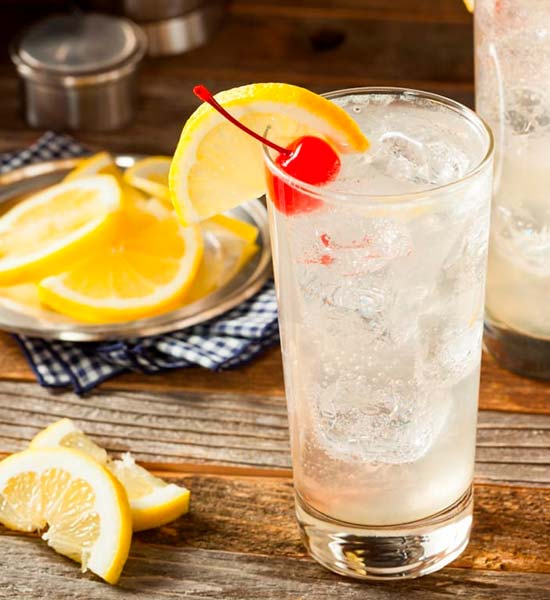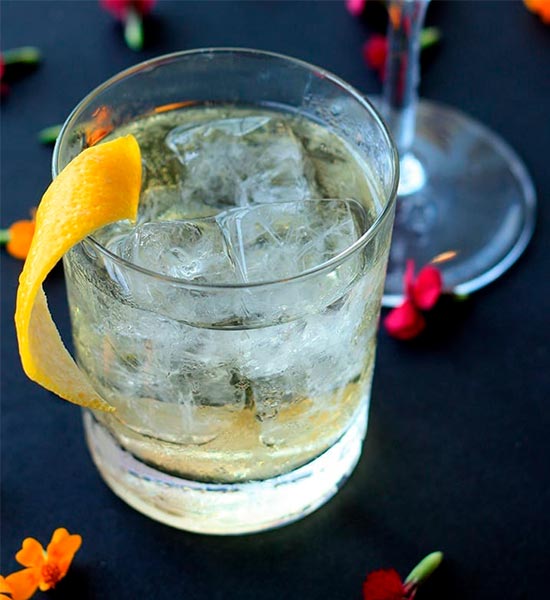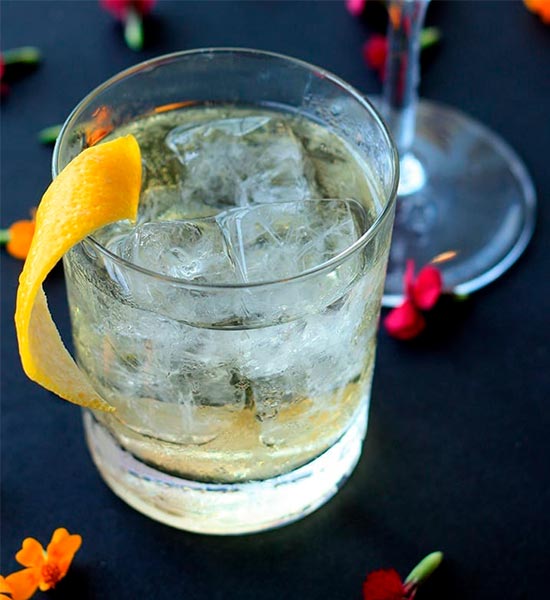 Variations of Tom Collins
Over time, many different varieties of Tom Collins have been created. So there is plenty of opportunities to add other flavor nuances to the cocktail if you want to try your hand at your favorite cocktail.
For example, try an Elderflower Collins that tastes of elderflower, as the name also indicates. You can also replace gin with rum and thus make a Rum Collins. This variant is a little sweeter than the original.
Free bar with high-end cocktails
Hold your next party with a free bar, where we serve delicious high-end cocktails to all guests. In addition, we provide a complete bar with everything included.