For Palma International Boat Show

Make your booth stand out at the Palma International Boat Show with our exclusive offer! Imagine your guests sipping on refreshing drinks while admiring the latest boats and yachts.
We are proud to offer you the chance to hire a professional bartender and a mobile bar to serve delicious cocktails to your booth's visitors.
Get 7 different cocktails on the menu. Example:
• Aperol Spritz
• Hugo
• Mojito
• Moscow Mule
• Gin Basil Smash
• Shirley Temple (non-alcoholic)
• Peach Love (non-alcoholic)
• Professional bartender
• Mobile bar, including equipment
• Spirits and mixers
• Garnish
• Ice cubes
• Plastic Cups
* Extension is possible
Let them enjoy your yachts with fresh cocktails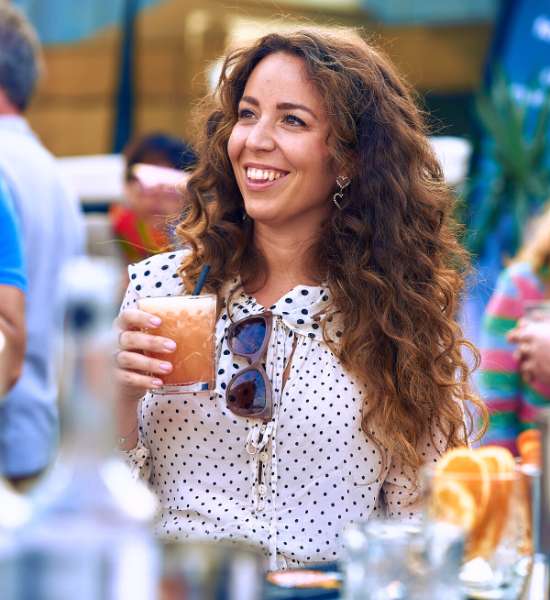 High quality cocktails
Looking for a way to make a splash at the Palma International Boat Show?
Our expert bartenders shake the highest quality cocktails using only the best ingredients, ensuring that every drink is a taste sensation that your guests won't soon forget.
Imagine your guests sipping on a perfectly mixed Aperol Spritz or a refreshing Mojito, made with premium spirits. Whether you're looking to impress your clients or simply want to add a touch of luxury to your booth, our cocktail service is sure to deliver.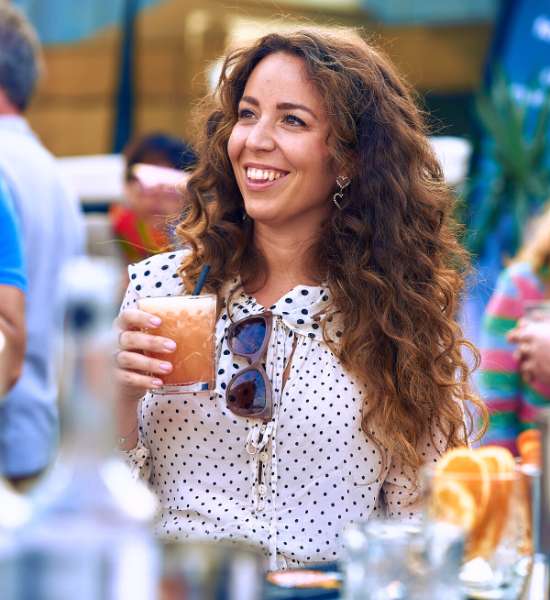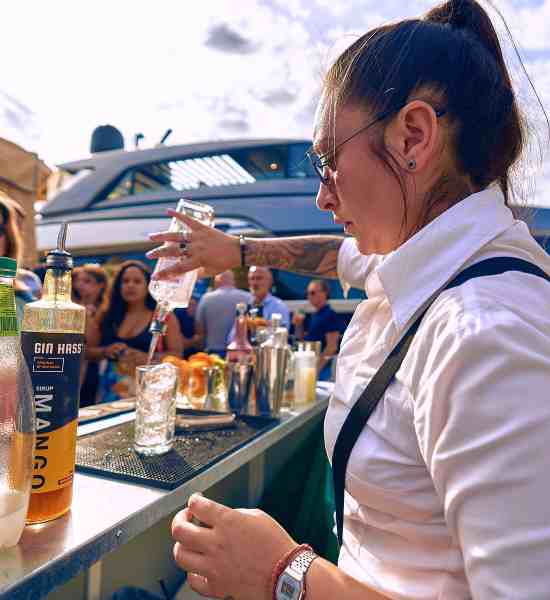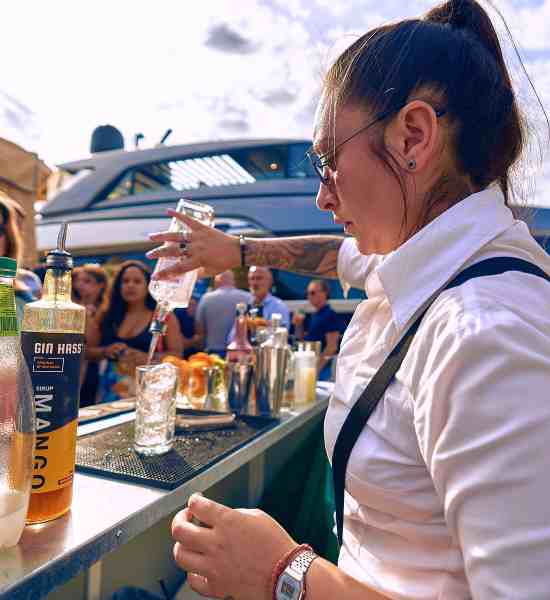 Bartenders with expertise

At ZubarDubar, we understand the importance of making a good impression. That's why we take pride in delivering exceptional service that is tailored to your needs.
From the moment we arrive at your booth, our team of bartenders will work tirelessly to ensure that every detail is taken care of, leaving you free to focus on your guests and your business.
We pride ourselves on the quality of our bartenders. Our team of experienced mixologists are passionate about creating the perfect cocktail experience for our clients, using their extensive knowledge and skills to craft unique and delicious drinks that will leave your guests feeling impressed and satisfied.
So why settle for a mediocre cocktail experience when you can have the best?
Be guaranteed a unique cocktail bar

Known in Europe
Today you will find ZubarDubar in both Spain, Germany and Denmark. In all countries, we do our absolute best to deliver unique cocktail experiences to both companies and individuals.
By operating in several countries, we have gained unique knowledge of how we contribute to the absolute best party. This knowledge will love to take with us on to your stand at the Palma International Boat Show.
Experience since 2006
Since 2006, we have provided bar catering for all kinds of events.
Everyday we get better and we love to see how our concept develops into the best possible cocktail solution.
With our experience, we have become top-tuned in communication, cocktail mixing and flexible service.
Passion for unique events
With ZubarDubar, we wanted to contribute to festive events – for everyone. Our service enables anyone to create a unique party with the best cocktails.
Does your stall need a little something extra for the good atmosphere? We will look forward to making your guests' experience absolutely fantastic with fresh service in the bar and sparkling cocktails.
"Nothing is
too large or
too small for us!"
* Note: we only ship to Mallorca, Balearic Islands.