Wild party buses with free bar
A party in top gear with the Busbar
If you always wanted to have a wild party on a bus to celebrate the end of the season with your sports team or celebrate the bachelor party or just any occasion, you are on the right path with us and a Busbar.
There is no need to worry about drinks, ice, glasses, etc. We will make your ride an extraordinary one. Let us know how many people there will be on the bus, and we will take care of everything for you.
The solution that pays of
Professional cocktail bartender
Complete bar with all the equipment
Glass for the whole event
Choose freely between cocktails and bar buses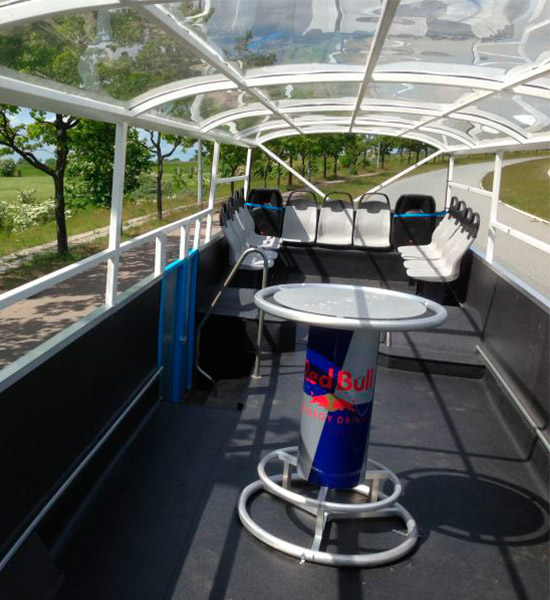 Cocktails and additions in the bar bus
You have the green light to choose 4 cocktails for the party on the bar bus. For example, on the menu, you can add some of the best classics. Let all participants enjoy, among other things, Dark 'N' Stormy, Gin and Tonic, Moscow Mule, Champagne Brus, or Polar Bear – ad libitum.
How often do you join a Barbus? Quite rarely, isn't it? Why not go all-in! In addition to drinks and cocktails, it is also possible to get beer, Temps, or Mokais on board the bus trip.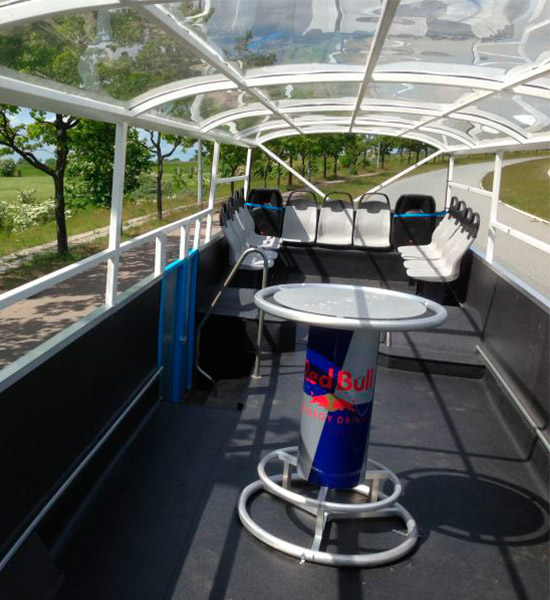 Have you not yet booked the bus?
Are there any special wishes you have? Contact us, and we will make you an offer that cannot be refused.
Prices free bar on board with Busbar
The price structure can be seen below
Free bar for 4 drinks - First hour pr. person
Free bar for 4 drinks - Subsequent hour pr. person
Beer; Ad libitum pr. person
Breezer / Mokai; Ad libitum pr. person
Shots; Ad libitum pr. person ( Small green, small birds, small sour strawberries and small sure Cola )
* If you would like specific items, do not hesitate to contact us!
Busbar
and ZubarDubar in
good cooperation
* Note: we only ship to Mallorca, Balearic Islands.