Irish Coffee does best on a cold winter day. The hot drink with whiskey, coffee, and whipped cream is a sure recipe for instant well-being! In addition, it is a popular choice as a dessert.
Ingredients

4 cl Tullamore Dew
15 cl coffe
1 pcs candy cane
10 g whipped cream
Instructions

Pour Tullamore Dew into a glass.
Fill the glass with coffee.
Add the candy cane.
Add whipped cream on top and serve.
Stir with the candy cane until the sugar has dissolved.
Are you curious about the drink?
The origins and variations of Irish Coffees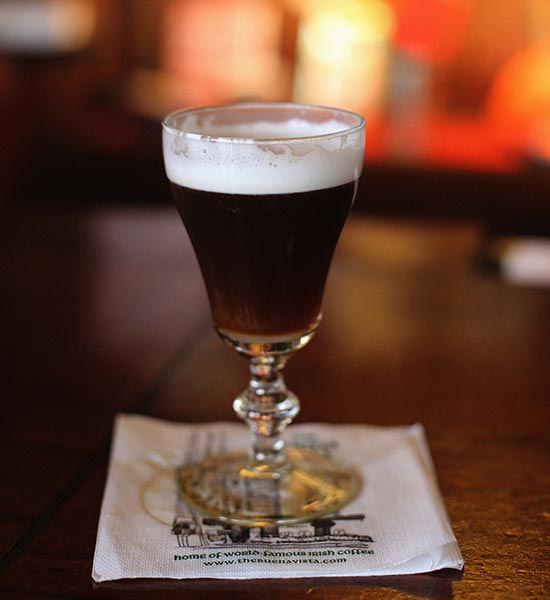 Where does Irish Coffee come from?
This is probably not behind anyone: Irish Coffee originates from Ireland – exactly as the name suggests.
To be quite specific, the drink originates from Shannon Airport in Ireland, wherein in the 30s and 40s, there was a lot of traffic of people having to fly to and from America. The myth of Irish Coffee is that a bartender at an airport bar served this drink to some American passengers who were tired and cold after a long, excellent flight.
One of the American guests was particularly fond of the drink – Stanton Delaplane. He tried to recreate the drink at home in America for ten years, but he could not make it taste exactly like the one he got at the Irish airport.
He decided to go back to Ireland to recreate the recipe. Stanton found out that the icing on the cake was Irish whiskey. After returning home to America, he had great success with his recipe for Irish Coffee.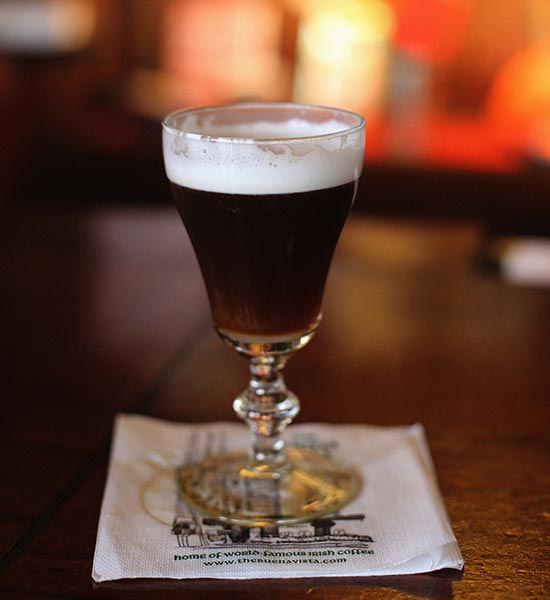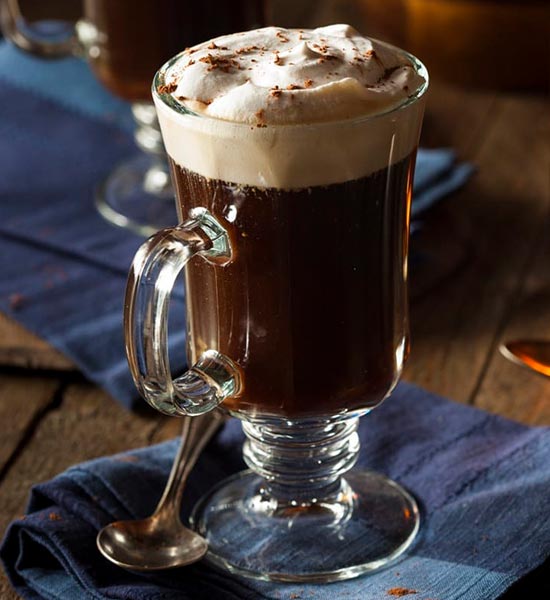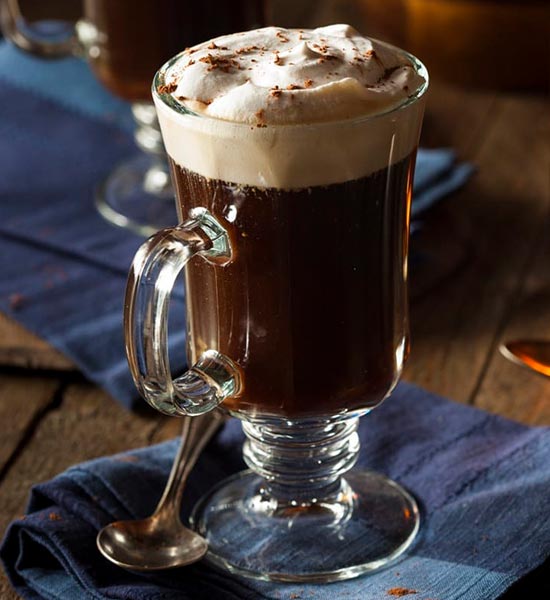 Alternatives to Irish Coffee
Are you a bit of a coffeeholic? Fortunately, there are many cocktails that offer a good cup of coffee!
Greenlandic Coffee is very similar to Irish Coffee, but it is stronger and contains more whiskey. In addition, there are Black Russian, White Russian, and Espresso Martini, all offering the pleasant taste of coffee!
Many also enjoy a simple, yet delicious, cup of hot coffee with Bailey. It hardly gets any simpler.
Are you having a party soon?
Make a little extra out of the upcoming party and invite guests to the free bar! You get rid of the hassle: We provide bartenders, spirits, ingredients, glasses, ice cubes, and straws.