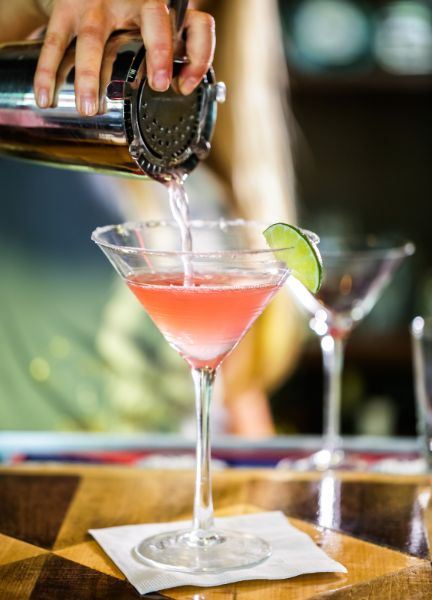 Pretty drinks for the party
Recipes
Ideas for parties
There are so many different drinks that it can be challenging to choose which ones would be best for your next party. But why not choose some that both taste good and look good simultaneously?
Here you can get both taste and style for all the money. Find the pretty drinks in the list below.
Spice up the party with pretty drinks
All 3 drinks are beautiful in their way and would decorate the party table. They will make all the celebrations a little more festive. So give it a try and try the different drinks to find out which one you like best.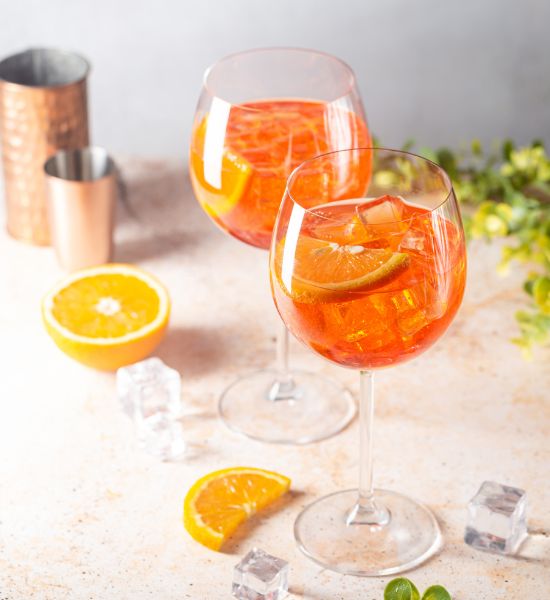 Aperol Spritz equals summer and happy days
When an Aperol Spritz is mentioned, most immediately think of summer and sunny days. It has not only something to do with the amazing red color but also a lot to do with the taste.
It is a drink that is neither too sour nor too sweet. In addition, it is worth adding that it is quite an elegant drink, which always looks great on the party table. The beautiful red makes the glass seem summery, fresh and welcoming. The lovely drink can be made as follows:
1.5 dl. Aperol
1.5 dl. Prosecco or another sparkling wine, as long as it's not too sweet
2 slices of orange
Eventually, ice cubes and sparkling water
As you can see, this beautiful drink is not very difficult to make and you will be quite impressed with the result. The whole party will be!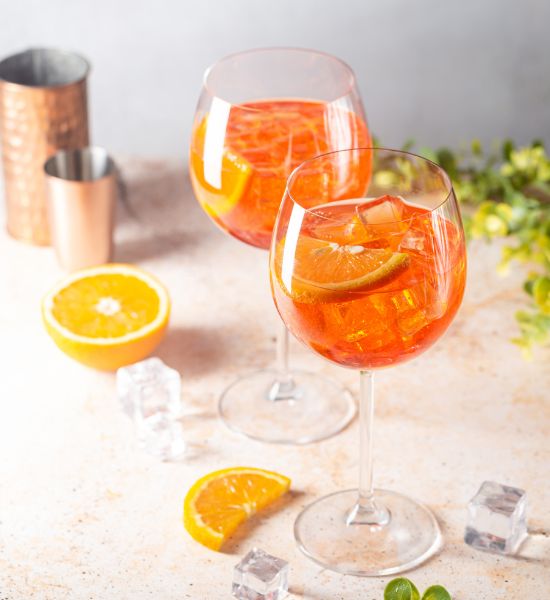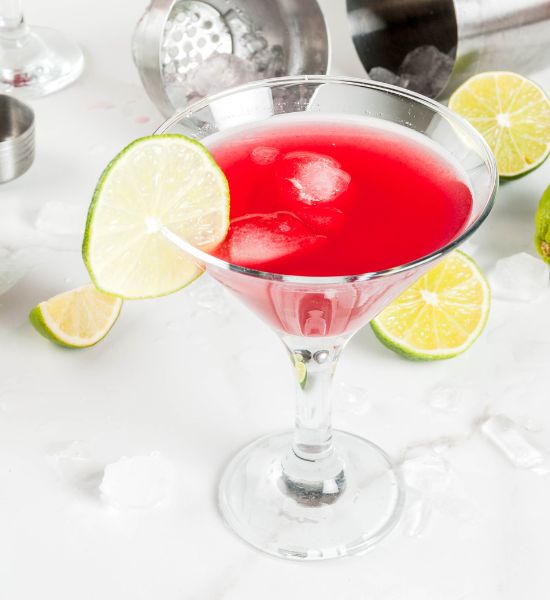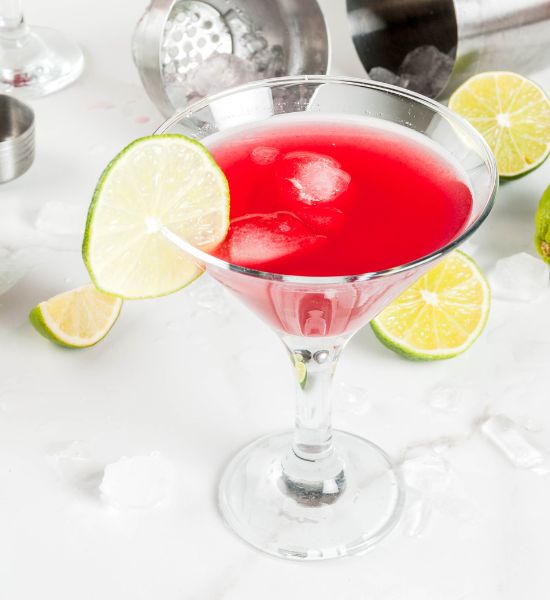 The sexy Cosmopolitan is back
If we're talking excellent drinks that add a little extra flair to the party table, there's no doubt that you should also consider making one or more Cosmopolitans. This drink is known for being stylish, sexy, and not least elegant. Plus, most people will get Sex And The City vibes from the drink, and that's not all bad either.
Not only is Cosmopolitan often associated with Carrie Bradshaw and her elegance, but it is also a beautiful drink that does not go unnoticed. The pink or red color in the beautiful glass can make everyone feel like they are in a movie. To make this beautiful drink, you will need:
2 cl. Cointreau
3 cl. Vodka
4 cl. Cranberry juice
Lime juice and ice cubes
The drink is pretty straightforward. However, it cannot be unseen once the beautiful drink arrives. It will undoubtedly make the party table far better looking and more impressive.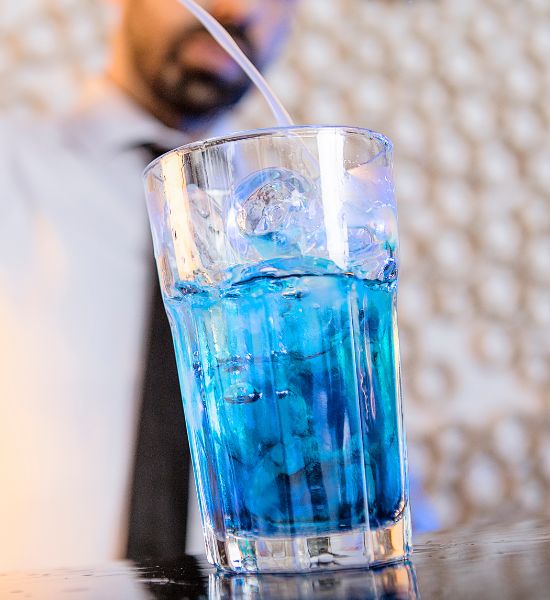 The beautiful blue Polar Bear is a sure favorite
Most people have by now seen or tried a Polar Bear drink. It is a classic drink from the 90s. But it is still one of our favorites! It's fun, colorful and so it colors the tongue.
A Polar Bear drink is known for its utterly blue color. It's a relatively simple drink, but the blue color makes it stand out. We've seen several blue-colored drinks before, but how often do we find a nice blue drink that's also tasty? Among other things, this is one of the main reasons why we continue to stick to the fantastic drink.
If you want to ensure you have some excellent drinks on the party table, then a Polar Bear is a safe, good choice. You make it like this:
4 cl. Vodka
16 cl. Sprite
2 cl. Curacao
Ice cubes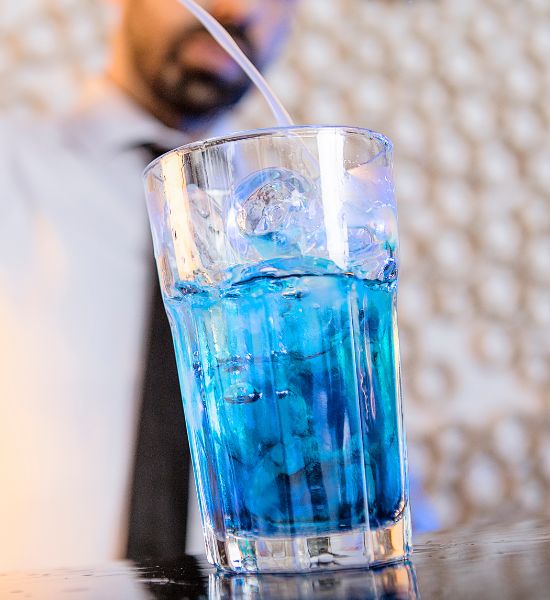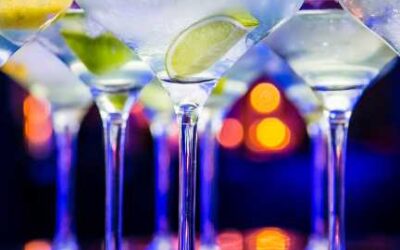 Cocktails for New Year's Eve Recipes New Year's EveCan you think of a better way to celebrate the last day of the year than with delicious...
read more