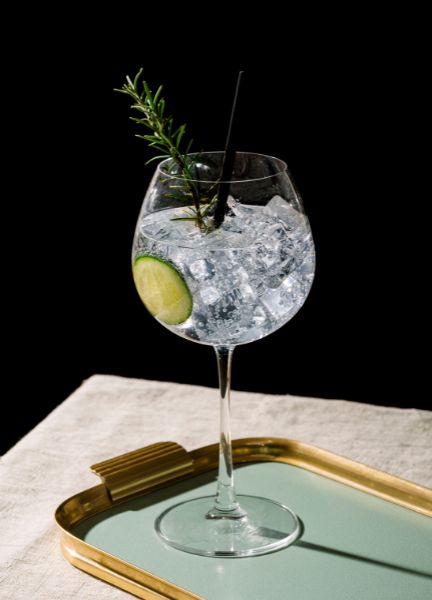 Drinks with gin: 3 easy recipes

Do you love the delicious and spicy taste you get in gin? Or is it just exactly the spirit you already have in the bar? Regardless, gin provides the perfect edge in interacting with the other ingredients in drinks and cocktails.
Here you get 3 drinks with gin. Gin offers a multitude of possibilities for the taste experience in a drink. You will find both classics, the dry and a sweet variant filled with tropical fruits.
Gin is distilled alcohol and is flavored with juniper berries. Initially, gin was primarily known as a product from England, but it is now produced in most of the world.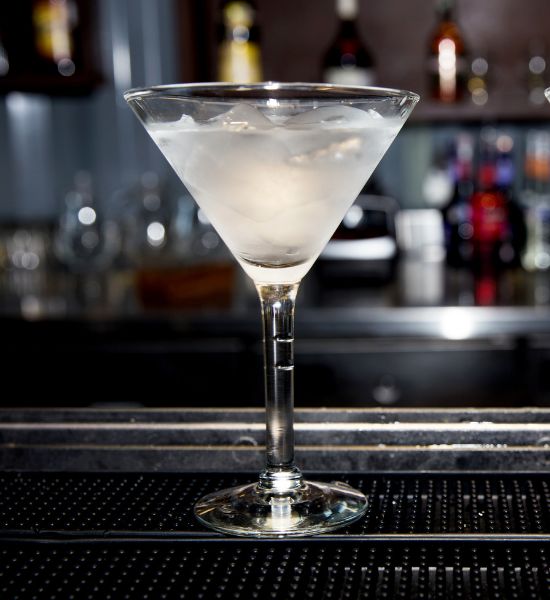 The elegant Dry Martini

A classic that many may remember from the James Bond series is a Dry Martini. It is all it is own and has been one of the favorite drinks with gin in many different parts of the world.
It is simple, tasty, and classic, and of course, it also contains a good splash of gin. If you want to try your hand at this drink, you will need:
6 cl. Gin
1 cl. Vermouth
Lemon juice
2 dash bitter
Ice cubes
Overall, this drink is easy to make. It doesn't require many ingredients either. However, it is a drink you will never forget, as it has a sharp and robust taste. You will probably also experience a slightly bitter aftertaste, but that is part of what makes the drink good, among other things. A Dry Martini is not for everyone, but for the right guest, it is both tasty, classic and powerful.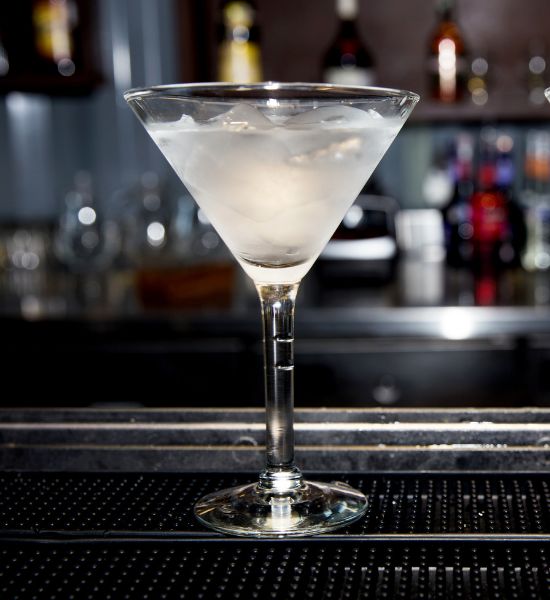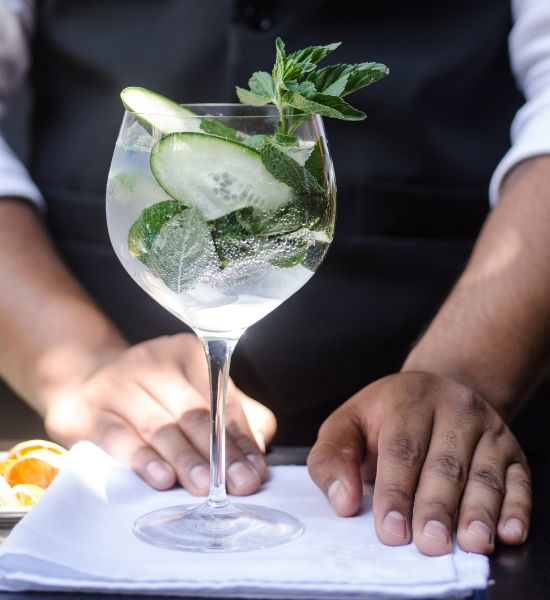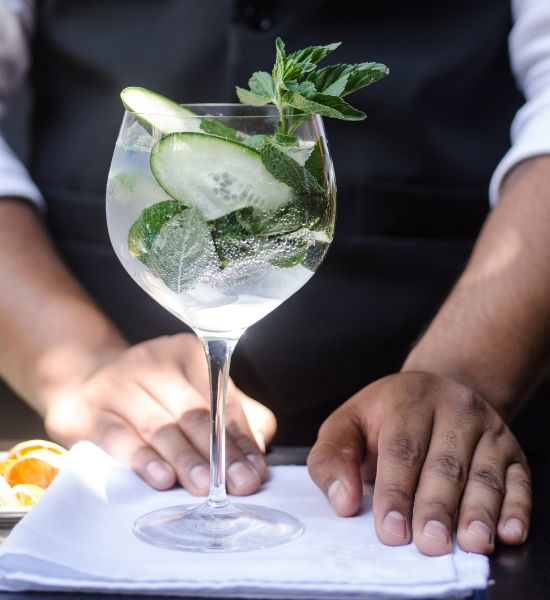 A fresh Gin and Tonic
If a strong and slightly harsh drink doesn't appeal to you or your guests, you might be in a different ballpark. Here you will find a delicious Gin and Tonic instead.
This drink is one of the most well-known and is often ordered in bars and discotheques. You can safely say that it is one of the drinks with gin that in Denmark gets the most attention. If you want to make this drink for your party, you need:
4 cl. Gin
14 cl. Tonic
2 slices of lime
2 slices of cucumber
A good Gin and Tonic never fails. This drink usually tastes lime and citrus and has a fresh taste. If you choose mint leaves, you may find that the drink becomes slightly more bitter. Therefore, if that is not the intention, the drink is perhaps best without mint leaves.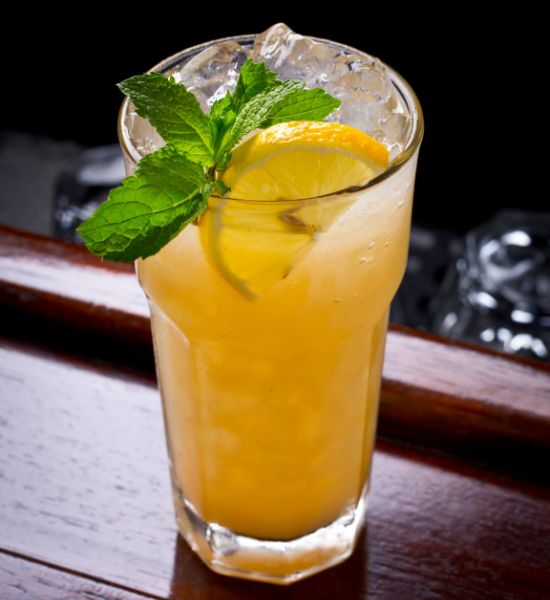 Try the new summer favorite Gin Hass

Are you looking for a drink that has a taste of juicy fruit and is perfect for the warm weather? Then it is a Gin Hass that you should set out to make. Here you get a drink that tastes good and looks wonderfully festive and colorful.
The drink is mild and tasty, so even a person that is not a gin lover can enjoy it. It is perfect for summer and can be made as follows:
This drink is one of the simplest yet tastiest gin drinks out there. It is suitable for warm weather because it tastes sweet and is mouth-watering. The drink started out particularly popular on Funen but later found its way to other parts of Denmark. If you make one of these drinks, if not all of them, for your next party, there is no doubt that they will be a big hit.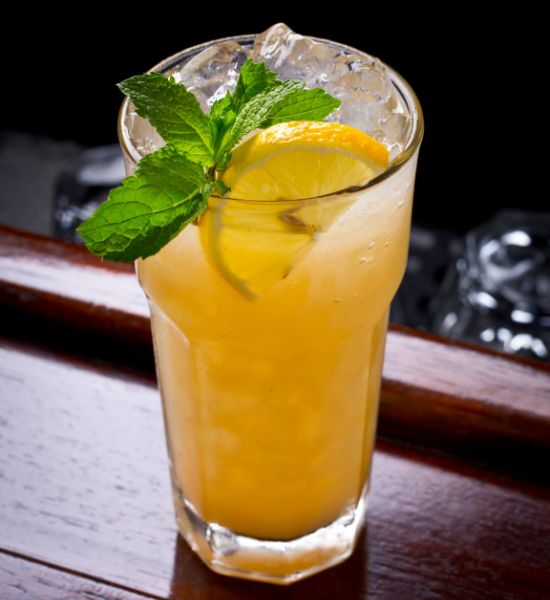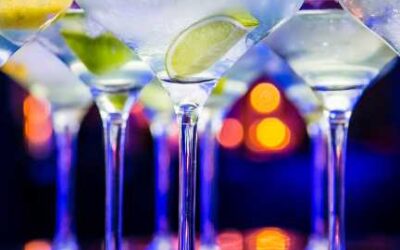 Cocktails for New Year's Eve Recipes New Year's EveCan you think of a better way to celebrate the last day of the year than with delicious...
read more