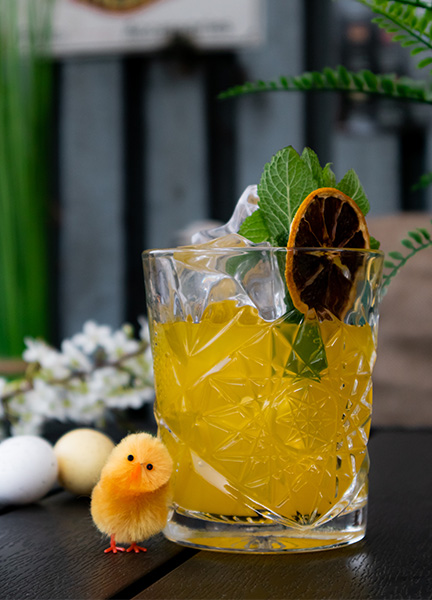 4 yellow cocktails for Easter!

Easter calls for the shades of yellow. The happy color can be seen on the tablecloth, the candles, and the Easter eggs. Now that you're at it, yellow cocktails must also be on the table!
Fruity, springy, and fresh. We have collected 4 yellow cocktails that will get even the sleepiest out of their winter hibernation!
Each recipe lists all ingredients. In addition, it is a good idea to have a shaker, mortar, knife and spoon ready. As the icing on the cake for the Easter table, you can serve all cocktails in fine crystal glasses!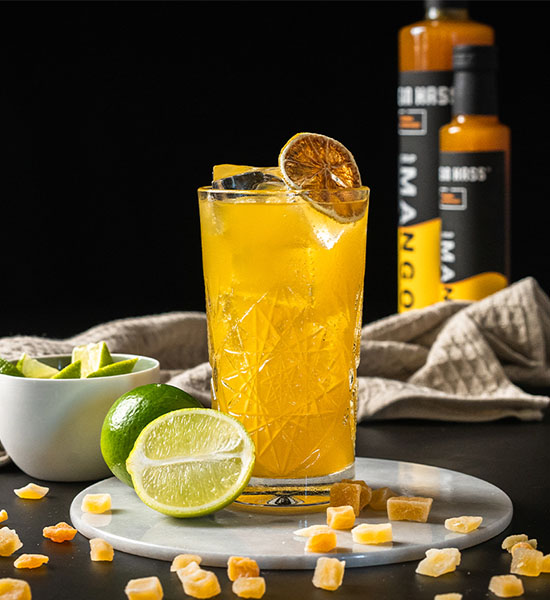 1. Gin Hass
The taste of ripe mango, fizzy lemon soda, and spicy gin. It is not without reason that the Funen invention Gin Hass has taken the whole world by storm!
Ingredients
2 cl gin
16 cl lemon soda
2 slices of lime
Ice cubes
Preparation
Fill a glass with ice cubes.
Then add gin and lemon soda.
Then top off with Gin Hass® Mango Syrup.
Squeeze the two lime wedges into the glass and put them in the cocktail.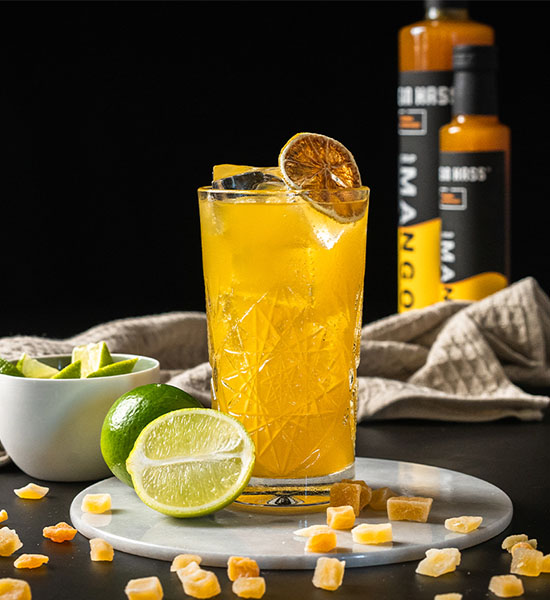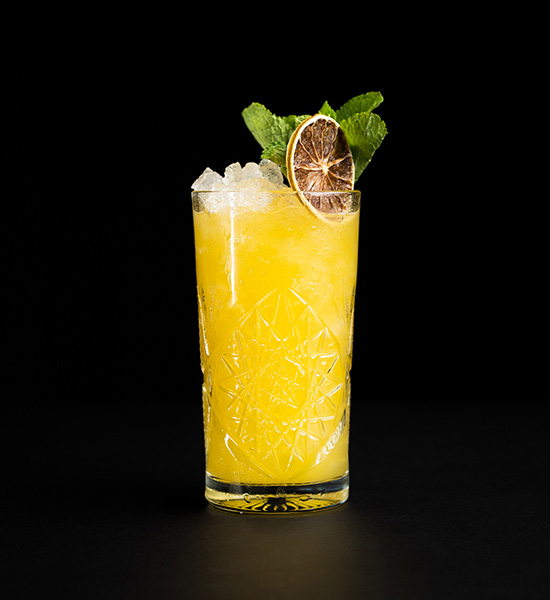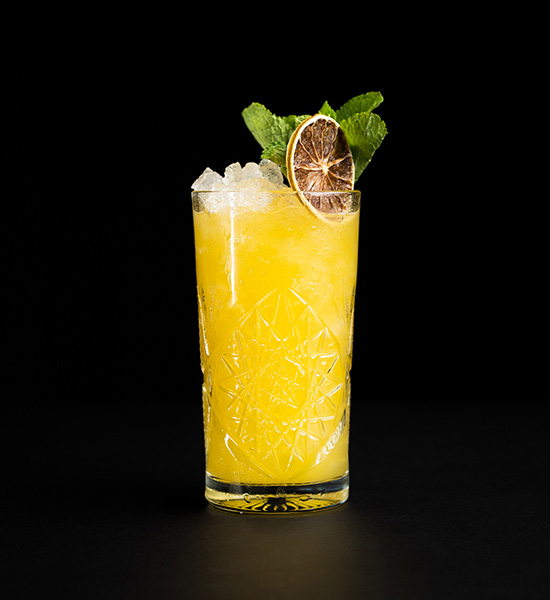 2. Passionada
Passionada is a delicious, tropical flavor experience! It offers both notes of intense vanilla, sour lime and of course passion fruit.
Ingredients
4 cl vodka
2 cl lime juice
2 cl vanilla syrup
4 cl passion puree
Ice cubes and crushed ice
Instructions
Fill a shaker with ice cubes.
Pour the vodka, orange juice, vanilla syrup, and passion puree into the shaker and shake thoroughly.
Fill a glass with crushed ice.
Strain the mixture from the shaker into the glass.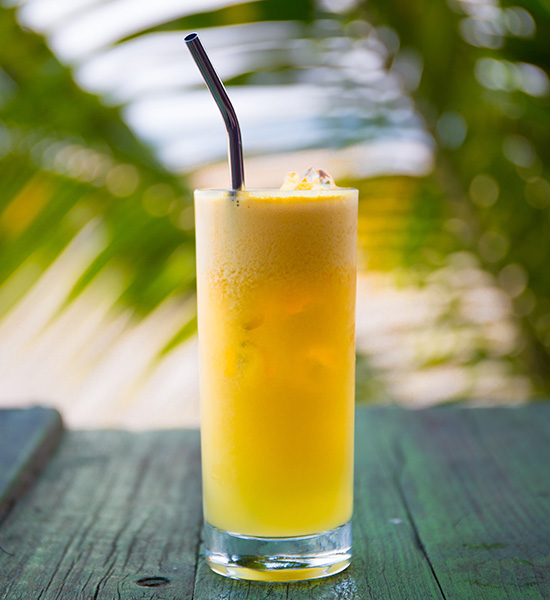 3. Mai Tai
Mai Tai is the new variety in town. We grab one exotic cocktail after another – because they taste fantastic!
Ingredients
4 cl dark rum
2 cl Triple Sec
2 cl almond syrup
2 cl lime juice
Crushed ice
Instructions
Fill a glass with crushed ice.
Fill a shaker with ice cubes.
Pour dark rum, Triple Sec, almond syrup, and lime juice into the shaker and shake thoroughly.
Strain the mixture into the glass.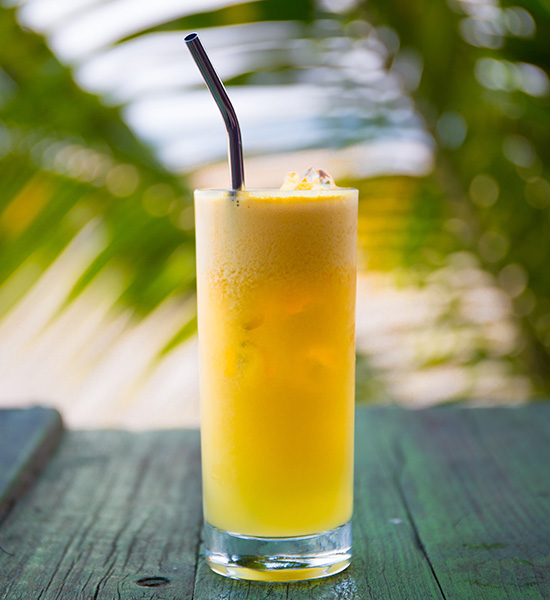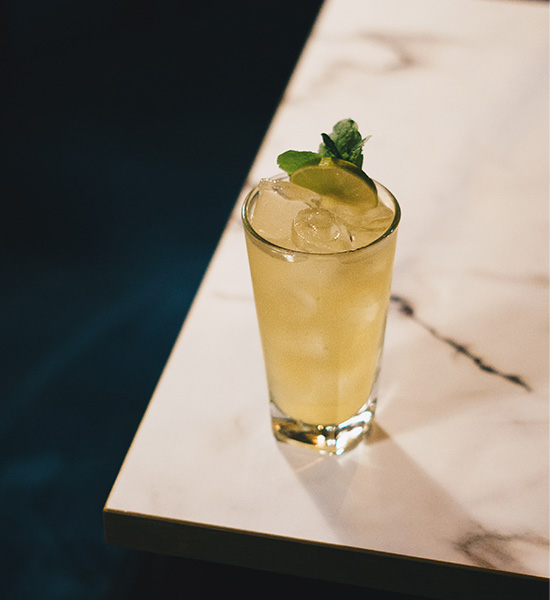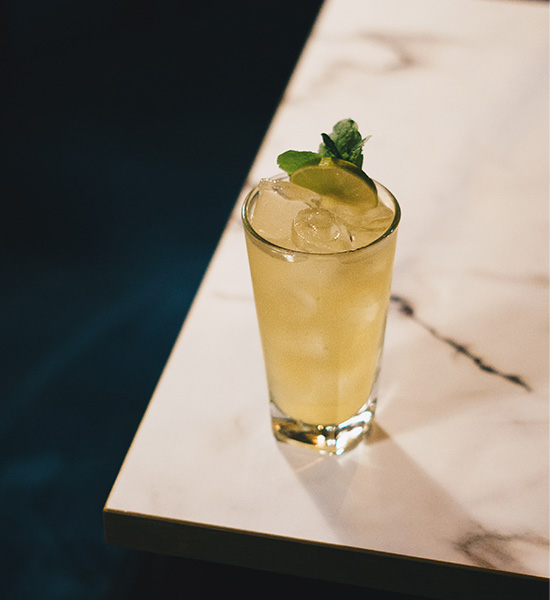 4. Mango Mojito
You've probably already fallen in love with the classic Mojito! The cocktail is definitely not made worse by a touch of mango syrup!
Ingredients
4 cl light rum
2 cl mango syrup
1 handful of mint
8 cl lemon soda
1 slice of lime
Crushed ice
Preparation
Pour light rum, mango syrup, and mint into a glass.
Stir well.
Fill the glass halfway with crushed ice.
Add a squeeze of lime.
Fill with lemon soda.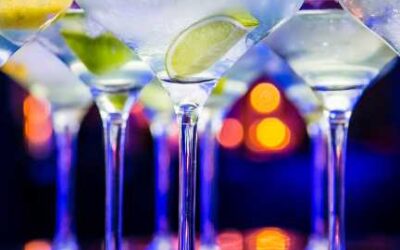 Cocktails for New Year's Eve Recipes New Year's EveCan you think of a better way to celebrate the last day of the year than with delicious...
read more